Uebertribe - Game Over / The Thief
€

5.00
On sale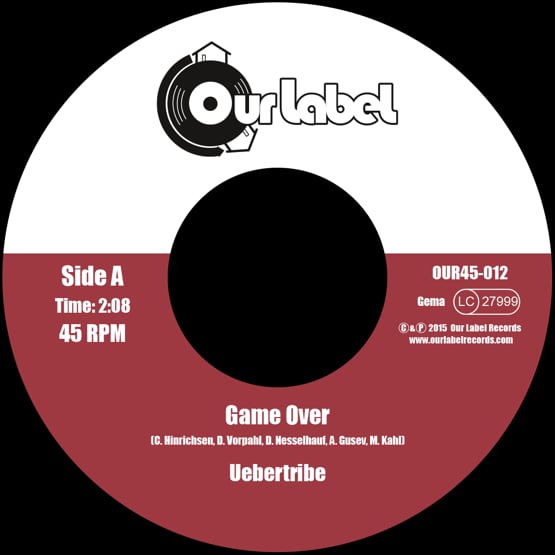 Uebertribe - Game Over / The Thief
Hand numbered limited edition vinyl.
Comes as a Limited Edition of 250 hand numbered 45s.
Our Label Record is picking up the pace. Shortly after the release of "Malton Boys Club" by Canada's The Out Of Towners, comes the next funky doublesider. "Game Over" and "The Thief" are two brandnew tunes and the very first release by Uebertribe, a five-piece band from Hamburg, Germany. Inspired by Afrobeat, P-Funk, Jazz, and a bit of Voodoo and Funk-Rock, they want to take you to outerspace and back. Their mission is quite simple in their own words: "We sweat, you dance, and we all have fun!"
The A-Side "Game Over" is a bouncing piece of Raw Funk, with a catchy guitar-line, thriving Hammond sounds and an original arrangement, that'll be a DJ's favourite soon. On the flip, "The Thief" takes you on a nice groovy stroll with a taste of Mardi Gras.
Shipping costs are including insurance/registration.
"Game Over" was written by C. Hinrichsen, D. Vorpahl, D. Nesselhauf, A. Gusev and M. Kahl
"The Thief" was written by C. Hinrichsen, D. Vorpahl, D. Nesselhauf, A. Gusev, M. Kahl and L. Joachim