Last Copies !!! The Out of Towners - Malton Boys Club / If He's Number 6, I'm Number 7
€

5.00
On sale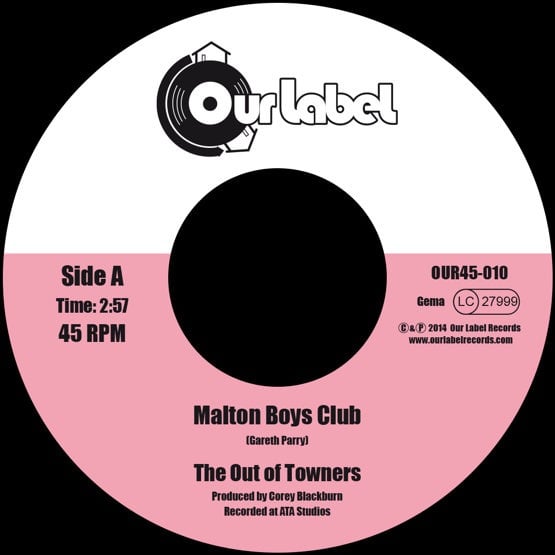 The Out of Towners - Malton Boys Club / If He's Number 6, I'm Number 7
Brand new Funk classic to be from Toronto with a guitar focussed groove bag on the A-side, paying homage to The Meters and The New Mastersounds. The B-side is an up-tempo number to take it up a notch for Funky dancers.
Shipping costs are including insurance/registration.
After featuring unreleased Funk-tracks from England, Japan, Russia, Germany and Spain, Our Label Records is continuing their funky world travels with a new release from Canada. The Out of Towners were originally formed in Leeds, UK, by guitarist and band leader Gareth Parry. In 2011 he moved to Toronto and recruited Yash Presswalla on upright bass, Sebastian Buccioni on Hammond organ and Matt Burns on drums. With their first ever 7-inch release "Malton Boys Club", The Out of Towners present their appreciation for bands like The Meters and Booker T. & The MG's, as well as The New Mastersounds with a deep Funk groove, backed up by the uptempo "If He's Number 6, I'm Number 7".
With a weekly residency at the Sauce on The Danforth in Toronto, it is no surprise that this quartett plays supertight, and will get dancefloors packed across the globe.
Written by Gareth Parry
Produced by Corey Blackburn
Recorded at ATA studios